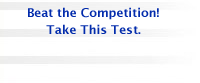 Executive Profile: More than thirty years of successful experience as a CEO, senior executive, project developer / manager, and business professional, including:
CEO of a large manufacturing company, an engineering and construction company, an energy company, and a commercial real estate firm. Senior Executive for manufacturing companies, energy companies, consulting firms, and international engineering and construction companies.
Industry Experience in energy, alternative power generation, oil refining, chemical plants, port facilities, materials handling, manufacturing, engineering and construction, the Internet, and information technology.
Functional Experience in general management, project development, project management, project financing, financial / risk analysis, business planning, business development, marketing, sales, and Internet commercial website development and operation.
EDUCATION:
* Master of Business Administration (with Highest Honors) from The Columbia University Graduate School of Business, New York, New York.
* Bachelor of Arts (with Distinction) from Millsaps College, Jackson, Mississippi.
Skill and Experience Keywords: CEO, senior management, entrepreneur, business development, sales, marketing, project management, strategic planning, project financing, financial planning, financial analysis, statistical and financial modeling, manufacturing, construction, engineering, commercial real estate, energy, alternative power, Internet, International, England, Europe, and South America.
CAREER HIGHLIGHTS :
Current Status
Managing Director of Phoenix CXO, Inc., a business consultancy that provides senior executives to companies during the start-up, revitalization and value realization stages of company development.
Millennium Power Group, Inc.
President of this company, which provided business development and support services for developers of power generation projects, including alternative energy sources, in South America, working with major companies such as El Paso Energy, YPF, Amoco Power, and Fiat-Avio. (Over 75% of time spent in South America for this position.)
Falcon Seaboard Resources, Inc.
Vice President, Business Development of Falcon Seaboard Power, responsible for identification and development of electric power generation projects, and the company┴?s energy services business in Latin America. (Over 50% of time spent in South America and Central America.)
H. H. Robertson (UK) Ltd.
Chairman, Managing Director and CEO of this large European manufacturer and erector of roofing and wall cladding for commercial and industrial buildings, which had more than 600 employees, and annual sales in excess of US$150 million. Modernized the manufacturing facilities, revamped the business strategy, and returned the company to profitability after years of losses. (Resident in England for this position.)
Houston Properties Group, Inc.
President and CEO of this commercial real estate brokerage, which successfully closed sales totaling more than $100 million of commercial land and buildings.
Litwin Engineers and Constructors, Inc.
Senior Vice President, Business Development for this engineer/constructor of large industrial facilities, including electric power generation, refining and petrochemicals plants (now a unit of Raytheon Engineers & Constructors). Business development responsibility for US, and operational responsibility for international subsidiaries and affiliates of Litwin, which had annual sales in excess of $400 million, US offices in Houston, Texas, and Wichita, Kansas; international subsidiaries and operating companies in Paris, Saudi Arabia, Kuwait, and Malaysia. Expanded the companys bookings by over 25%, and established successful operations in the Middle East and Far East.
ORBA Corporation
Co-founder, Director, and Executive Vice President of ORBA, which built, project financed, owned, and operated bulk material handling port facilities for Detroit Edison, Iowa Power and Light, and Georgia Power and Light. Grew the company from start-up to annual sales of over $25 million in five years, and developed numerous award-winning projects. Sold the company to Litwin Engineers and Constructors in 1978.
IBM Corporation
Branch Manager of the Providence, Rhode Island branch of IBM┴?s Data Processing Division (youngest branch manager in IBM at that time), after holding a series of positions in sales and marketing during which a number of sales awards were earned, including IBM Salesman of the Year for Texas.
SOME NOTABLE ACHIEVEMENTS:
* Developed a project (The Superior Coal Transshipment Facility) that was selected as The Outstanding Civil Engineering Achievement in the United States by the American Society of Civil Engineers in its annual competition. The prior year's winner was Disneyworld!
* Developed projects selected by the National Society of Professional Engineers as One of the Ten Most Outstanding Engineering Achievements of the Year on three separate occasions.
* Holds patents and published papers on sampling and blending of bulk materials, statistical modeling of bulk materials handling projects, and shiploading systems for iron ore pellets.
* Project Director for simultaneous assembly and erection of wall cladding for six major office buildings in London, England with total value of over $150 million.
* Secured first ISI 9000 quality certification ever issued for a building materials manufacturer in England.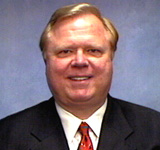 CHARLIE RICKER