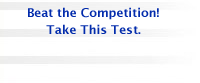 Corporate Brochure - Corporate brochure is available for downloading.

Methodology - Suggested projects for different stages of a company's lifecycle.

Fast Track Systems Presentation - Factors to consider for an accelerated software implementation.

Operational Due Diligence - Checklist of areas to consider for improving operating results.
These files are in the Adobe Acrobat format. If you do not have the free Acrobat Reader installed on your computer, click HERE to download it.

* Left-click on the icon to read the file, right-click on the icon to download the file.